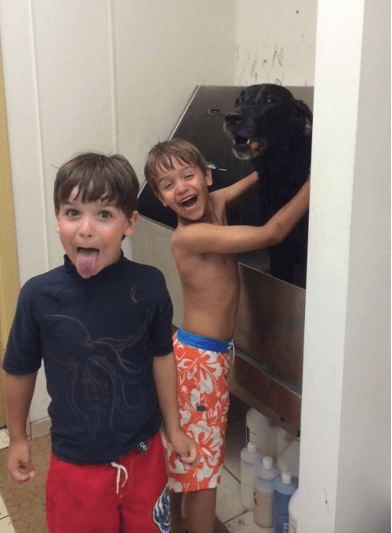 Get Your Pet Clean And Have A Little Fun
Our self-service dog wash is available for you to use! Choose from a selection of shampoos and use our brushes, towels and nail trimmers. Next, towel dry or use our forced air blower to completely dry, remove undercoat, and fluff! Then leave the mess to us!
Please call to ensure our bathing area is available and be sure that your pet is up to date on all contagious disease vaccinations prior to bringing them to our bathing facility.
Call now to make an appointment 410-657-8024