We keep your pets happy and healthy!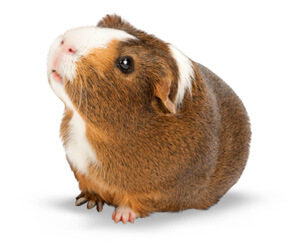 We want your visit to Countryside Veterinary Clinic to be the best veterinary experience you have ever had! We are all animal lovers and we work hard to create a warm, inviting and comfortable environment for you and your pet. You can expect our full attention to your pets' needs.
State-of-the-art veterinary care with a personal touch
Our six veterinarians and practice manager, and staff of registered veterinary technicians, and veterinary assistants, provide state-of-the-art veterinary care with a personal touch. Our goal is to make your first visit and all those that follow as compassionate and educational as possible. We are proud to be the community's most trusted veterinary hospital and have been voted the Best of Howard County for 15 years.
What happens at a typical vet visit
When you arrive for your appointment, you will be greeted warmly, your pet will be weighed, and you will be guided into an examination room. A veterinary assistant will ask about your pet's medical history, the current condition and the reason for your visit, gathering information and data for the veterinarian.
Our veterinarian will perform a comprehensive physical examination, ask supplemental questions, and may recommend diagnostic tests if needed. Radiographs, ultrasonography, and most laboratory work can be completed quickly in-house.
Depending on the purpose of your visit, lifestyle vaccine and preventatives will be discussed, or is the event of an illness or injury, diagnostic tests will be performed and a diagnosis and treatment plan will be initiated.
Your pet may require hospitalization in our intensive care unit. They are under constant supervision and treated medically or surgically. Owners are encouraged to call and visit.
Our goal is to see all clients and patients on time. Our front desk staff will process your visit quickly and schedule any needed follow up appointments or procedures.
Make an appointment today!
We are excited to meet you, your family, and your furry family members! We sincerely appreciate the opportunity to exceed your expectations.
If you are a new client with us, please fill out the New Client (pdf) form and make your appointment by calling us at (410) 657-8024.