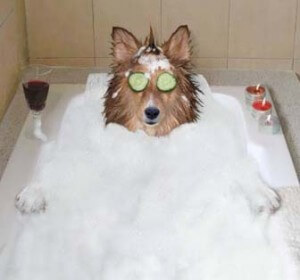 Pamper Your Pet With A Cleansing Bath
Treat your pet to a luxurious bath at Countryside Veterinary Clinic. Our special, cleansing, baths remove dirt, debris and that doggie (or kitty) pet odor. Your pet will feel fresh and revitalized. If scratching is a problem, our medicated baths contain soothing agents that help soothe itching. Nail trim is included.
As pets throughout Ellicott City and Howard County have learned, we are more than just an animal hospital. Call us to schedule your pet's next revitalizing bath.
Call now to make an appointment 410-657-8024