Rescued or injured Wildlife should be transported to Friskies Wildlife and Primate Sanctuary located in Woodstock, Maryland. http://www.friskys.org/
In extreme circumstances, our veterinarians have been called upon to treat wildlife.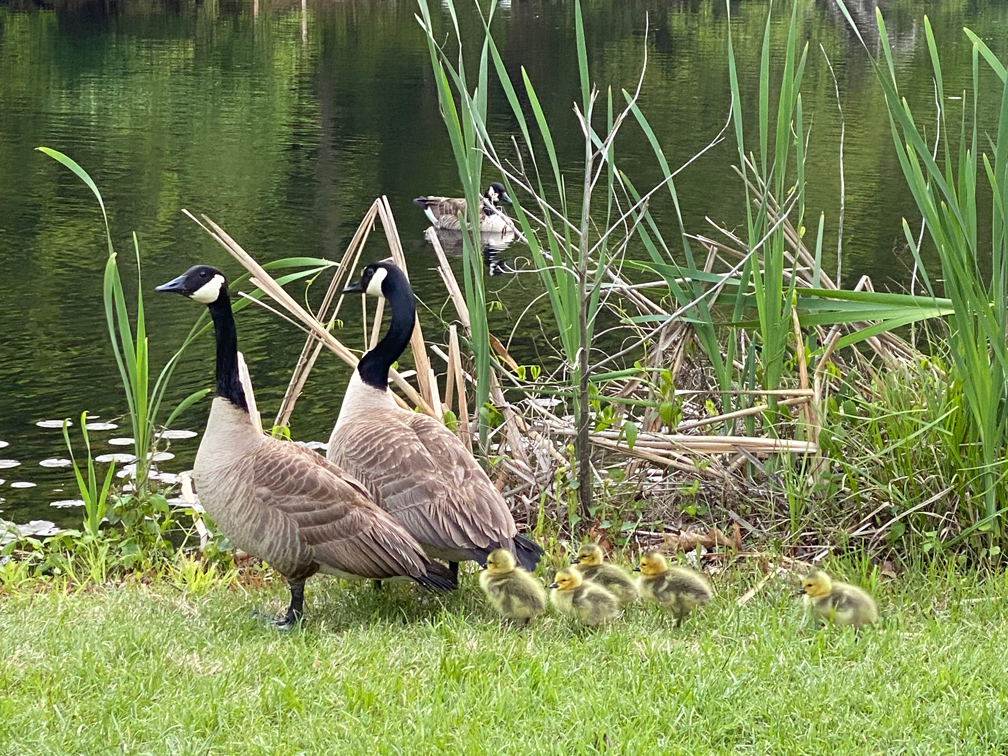 Here is one such story: Dr. Soverns' neighborhood contains a pond with geese and goslings. The neighborhood enjoys these birds and often stop to watch them as we drive by. I took this picture when the goslings were only a few days old.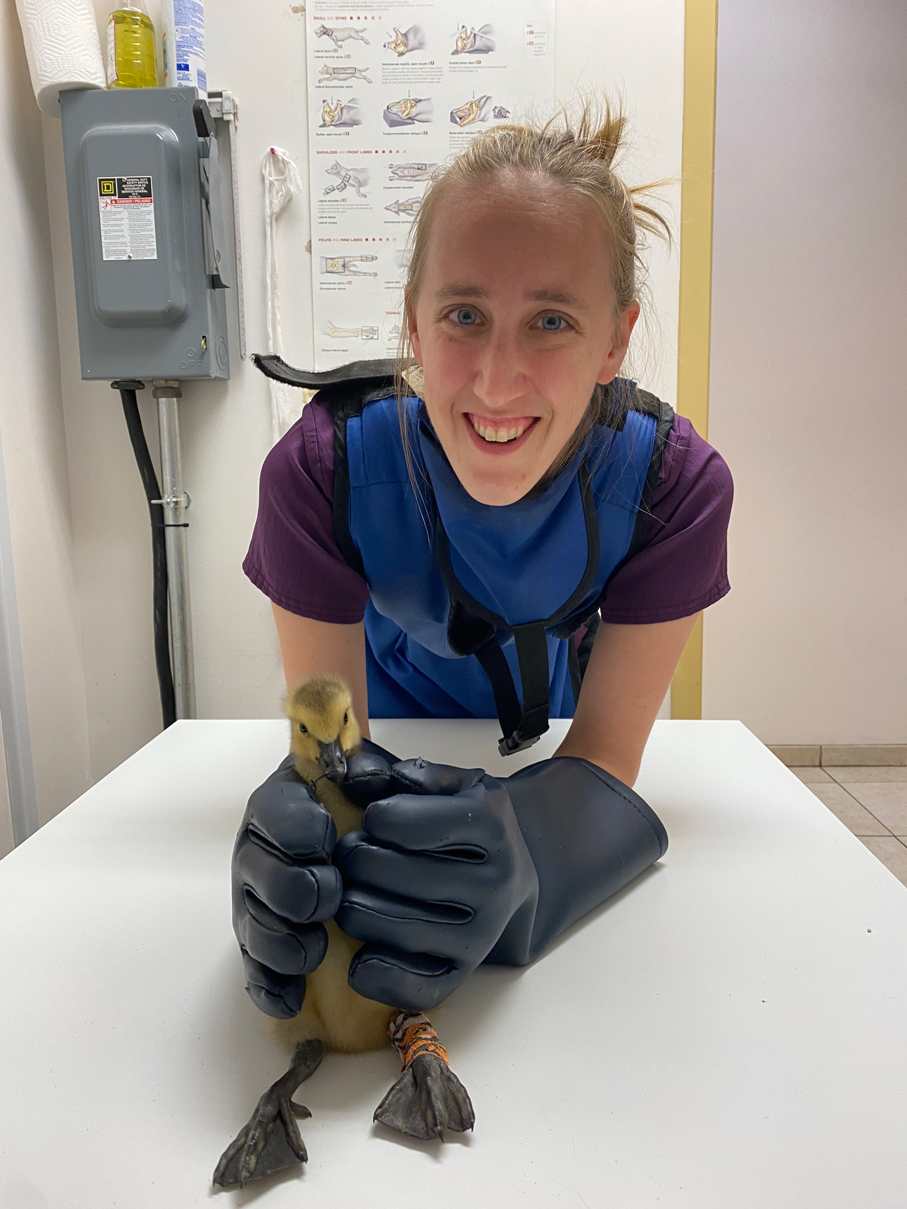 One morning, our post lady witnessed a gosling being hit by a car and she quickly drove to a neighbor for help. My neighbor captured the gosling and transported him to Countryside in a mail container for care. He was X-rayed and found to have a fracture. He was then splinted and taken home by our kind receptionist, for rehabilitation. We named him Ryan Gosling.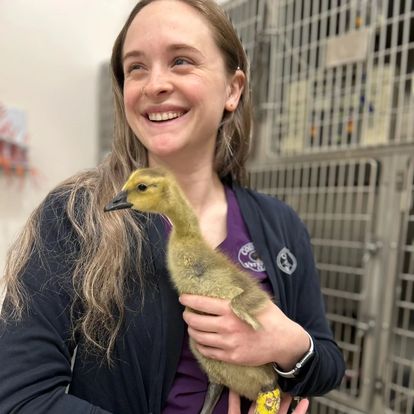 After three weeks, and several splint changes, his fracture was healed. I took him back home to his pond and Dr. Thumel and I located his original family and released him. He swam directly to his parents and siblings, who accepted him immediately.
This picture was taken minutes after his release. He is the smallest gosling, with a yellower head and – second in line behind his parent.
Adult geese mate for life, and their offspring live with them for a year, so it was important to get him back to his family and where he belonged.