The Inside Scoop of Your Pet's Veterinary CURBSIDE Visit
Who would believe that pets attend veterinary appointments without their owners?
Pet parents dropping their pets off at the door of their veterinary hospital is akin to them dropping their child off at preschool. Pet parents imagine their pet is lonely or anxious.
You will be surprised at how well your pets respond to this unusual situation!
Here is the INSIDE scoop!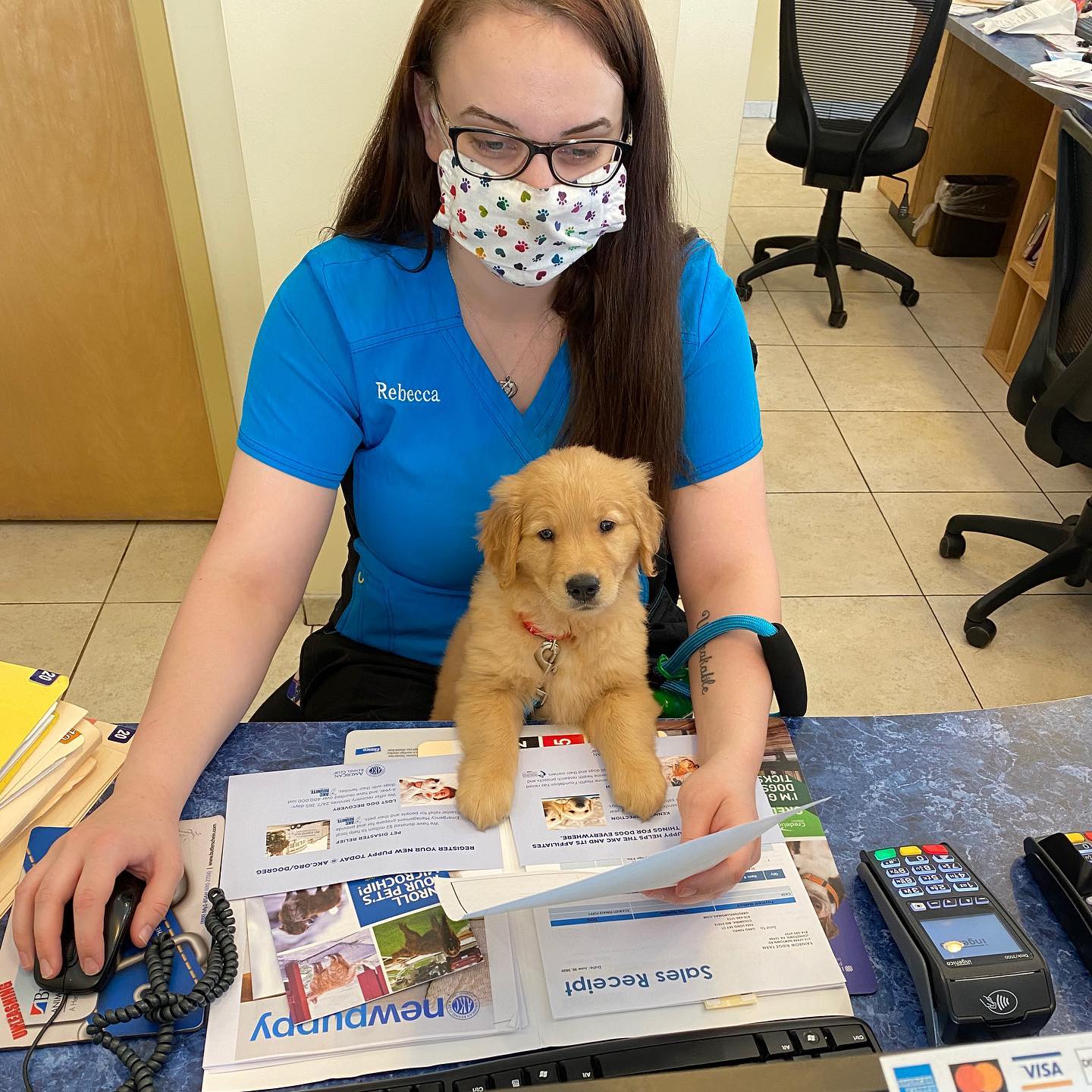 When you arrive at your veterinary hospital, a receptionist takes your call or text, greets you and your pet, and notes the reason for your visit.
Next, a trained veterinary assistant reaches out to you and takes a complete medical history, noting any concerns, needs, or questions you may have. This assistant escorts your pet into the hospital where your pet is fussed over and examined by your veterinarian.
This transition was unusual for veterinary hospitals, too! They noticed patients resting on benches in the exam rooms, peering through the exam room windows, and others being carried around by staff members. It put smiles on their faces!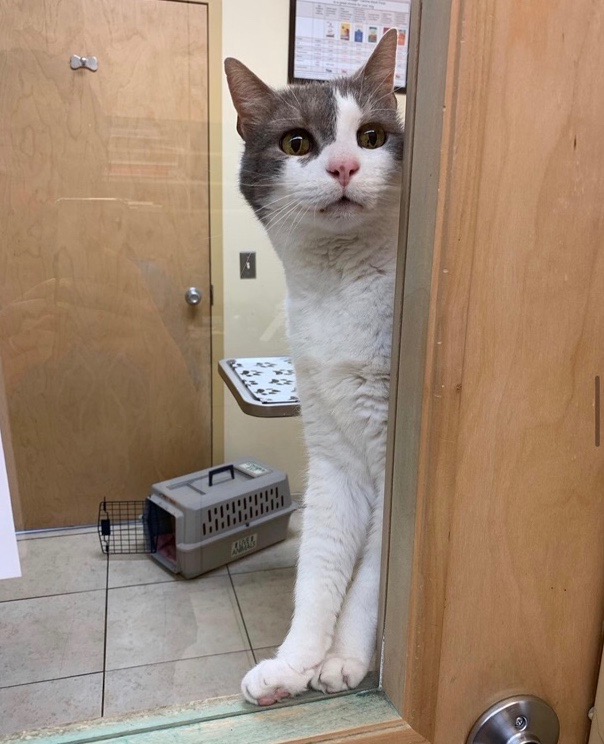 After a complete physical examination is performed, your veterinarian will reach out to you and review the examination in detail. Together, you will decide if further testing such as blood work, radiographs, medications, or surgery is needed.
Your pet is always surrounded by a knowledgeable, trained, support team, in a stress-free environment to provide preventive, medical, dental, and surgical treatment options for your pet.
---
What can pet parents do to help the process?
Write down why your pet has an appointment.
List what medications your pet is taking and what diet they are eating.
Tell us about any behavioral changes and when they first started.
Please have an appropriately fitted collar/harness and leash for your dog and a carrier for your cat.
Remember your cell phone for texting and calling.
Don't forget to ask/discuss any follow-up questions/concerns you may have.
Welcome your pet back after the visit and reward them with pets and treats!